Troy horse is excited to offer a range of vinyl records. From just a 7" inch record all the way through to a double 12" album in gatefold sleeve. We have all the options for you!
Get yourself started in the vinyl market from 100 units of our high grade vinyl. Matched up with a single or gatefold sleeve in a resealable bag with download card.
Presto! Your art on a 33cm canvas will jump out to your fans.
Put it in a package with a T Shirt to sell as a bundle at your shows and online. You can request a quote here.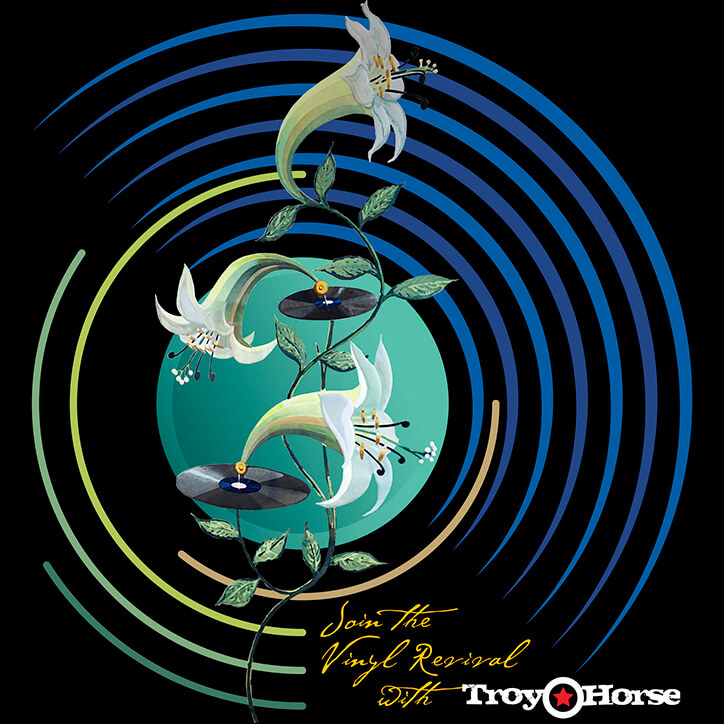 Our Sydney vinyl pressing factory where we have can manufacturer for lacquer mastering, electro-plating, printing, and automated and manual record pressing. This vast array of in-house capabilities allows us to process orders faster. range of vinyl related options including 7″, 10″ or 12″ Vinyl Standard or heavy vinyl Coloured, splatters, or picture disc vinyl Printed single or cardboard sleeves Plastic, paper or paper bags Printed bags Custom shaped or numbered vinyl wrapping Complete range of sticker options Endless groove option Comprehensive custom packaging options